100% pure first-milking colostrum for every animal
High antibody content
Free from pathogens
High efficiency
GMP+ certified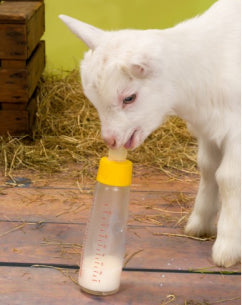 Arts Food Products - Specialist in Colostrum
At Arts Food Products, we have extensive knowledge of colostrum and the biochemical actions that characterize this nutritious liquid. As a leading company in the sector, we specialize in the collection of colostrum from the first milking under the name Biest.nl. We have a grip on careful production of colostrum powder through which, in particular, the antibodies remain intact.
We market the colostrum powder throughout Europe under different brands. With years of experience and in-depth knowledge of colostrum, we are your trusted partner for everything related to colostrum.
Do you have a question or need advice?
Do you have a question?
Our team consists of various disciplines, including medical biology, orthomolecular therapy, and nutrition science. A combination of these disciplines forms the team that develops and compiles your product. We are here to provide advice and answer all your questions.
We are here to provide advice and answer all your questions.
Contact Page
Arts Food Products: Specialist in Colostrum for Goat Kids and Sheep Lamb, Calves, Alpaca Foals and Piglets
We develop and supply the highest quality colostrum replacers for a range of animals, including goat kids and lamb, calves, alpaca foals (crias) and piglets. With our in-house brands CapraCol®, VaccaCol®, Col-O-Calf and PorcaCol®, we help ensure your young animals receive the essential nutrients and immune protection they need to promote health, growth and development. We also supply CarboVet®, a product specifically designed to support digestive function across a range of livestock.
Our products distinguish themselves with:
Quality: 
Our colostrum replacers are produced from antibody-rich colostrum of the first milking, a crucial ingredient for early immune system development and the healthiest start in life.
Ease of Use:
Our powdered colostrum replacers won't foam up - they dissolve rapidly. The solution does not form lumps and is easy to use with minimal intervention!
Disease-Free Rearing:
A mother can transfer disease to her young via colostrum, milk, faeces and the surrounding environment. Disease-free rearing with our colostrum replacers provides young animals with the right antibodies and high-quality colostrum nutrients to reduce infection risk.
GMP+ Certified:
All Arts Food Products' processes comply with strict food safety risk management standards and are GMP+ certified. 

Our first-milking colostrum powder can be used as a complete colostrum replacer, for example for orphans or dry mothers, or as a colostrum supplement to enrich and improve the quality of mother colostrum.
High-quality colostrum replacers provide a crucial source of nutrients and natural immunity support. They play a pivotal role in animal health and wellbeing, which in turn improves stock-keeping yield, efficiency and performance.
Arts Food Products not only develops and supplies top-quality colostrum replacers for goat kids and lamb, calves, alpaca foals and piglets, but also a broad range of accompanying service products. Discover how our colostrum powder replacers, supplements and service products improve your farm!